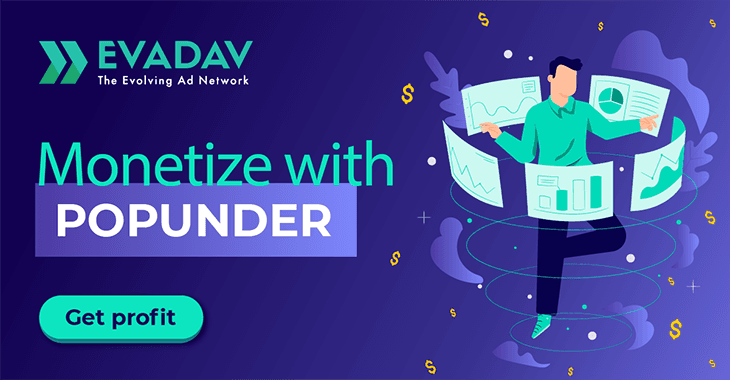 The guideline for publishers
How to make more money with Evadav Popunder
The popunder format is an efficient way to monetize a site or landing page, tested by time and many publishers.
In 2022, Popunder will remain as popular and effective as ever.
We created a step-by-step guide where we:
➡️ described Evadav Popunder in detail;
➡️ considered its advantages and disadvantages;
➡️ specified settings categories;
➡️ described the most frequent mistakes of the publishers, which should be avoided;
➡️ shared life hacks and recommendations for even more profit.
How do you use the popunder traffic and squeeze the maximum out of it? Let's figure it out!
If you're a website owner or an arbitrage manager dealing with traffic, sign up for Evadav and get awesome additional income.