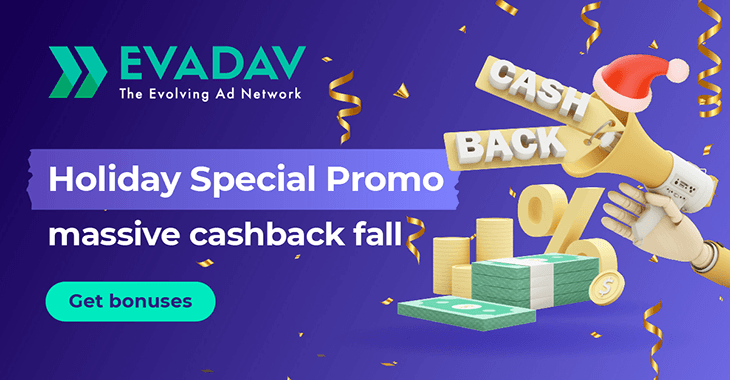 Evadav's festive winter marathon with generous cashback for advertisers
😎Hello, Evadavers!
We start this year in a right way - with hot 💫 and awesome news.
First news:
The December marathon was so active and successful. so the Evadav team as possible. Many advertisers have reached the highest level of cashback, accept our congratulations!
To get a cashback, send an email to support@evadav.com till 10 January with the subject: CASHBACK and the following info – your email (the account login) and the spent amount for December.
And we will send the earned bonuses to your account shortly.
The second news is extremely hot!
We prolonged the Winter Profit Marathon for one more month with some important changes - cashback will be even higher and the campaign even more profitable!
What do you need to do?
💡Mandatory to read:
holiday marathon conditions
Just follow these 3 easy steps to get your generous bonuses.
🔵 create new advertising campaigns or scale existing ones;
🔵 scale your campaigns by 10% in January (compared to December);
🔵 receive generous cashback up to 6.5% on all monthly spend.
All Evadav advertisers can participate, both new accounts and existing ones with active advertising campaigns.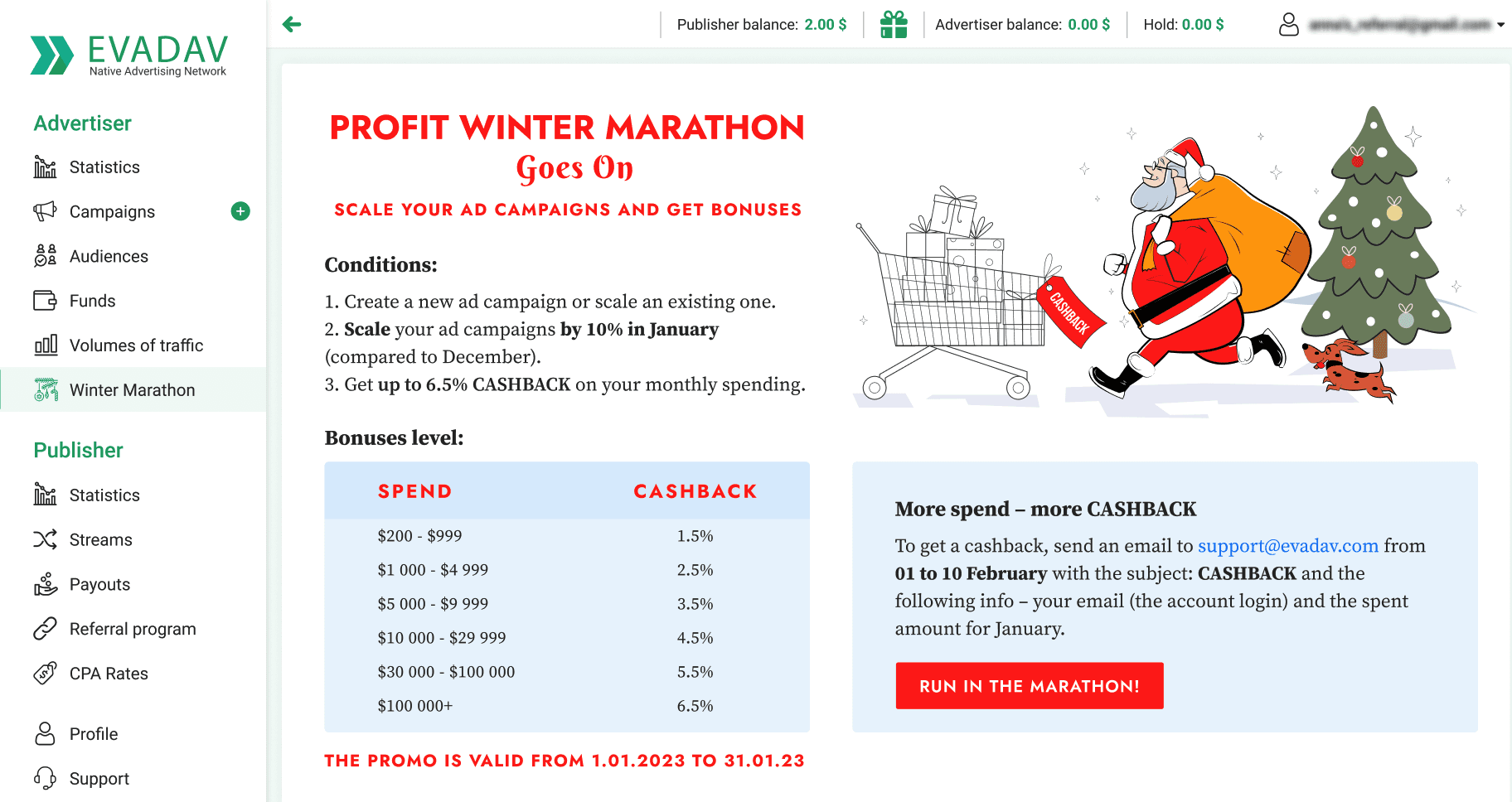 🎁 Bonuses, bonuses, bonuses:
Remember, great ones aren't born, they're made.
So scale your campaigns and get not only high conversions and ROI, but also a generous cashback.
The bigger, the more profitable!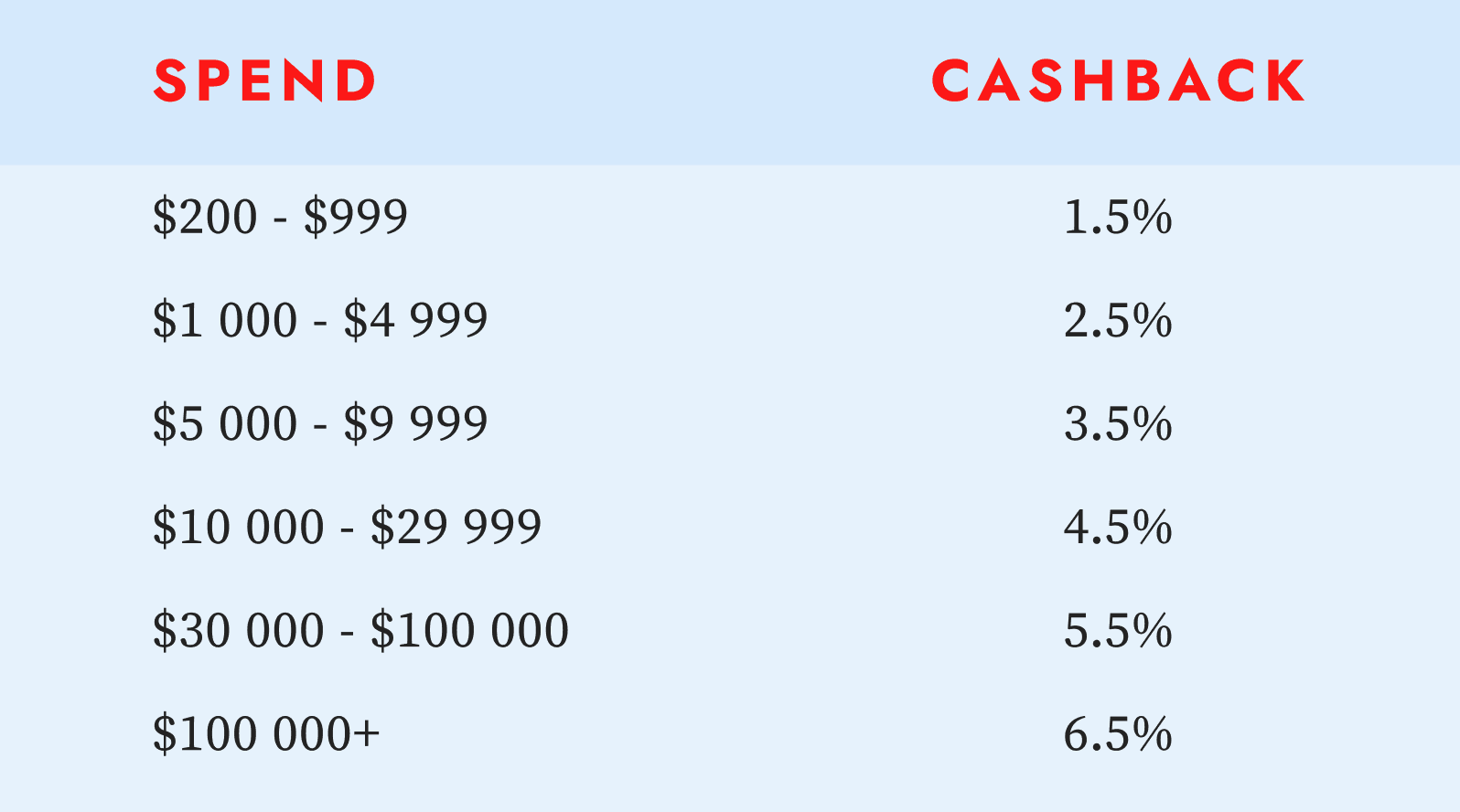 ☃️ The marathon will last until January 31. Let's make this month damn good together!
🤫 Tips from the Evadav team
✅ Run campaigns on top geo
The largest volumes of Evadav traffic are in these countries:
🇮🇳 India
🇲🇾 Malaysia
🇧🇷 Brazil
🇵🇭 Philippines
🇺🇸 United States of America
🇬🇧 United Kingdom of Great Britain and Northern Ireland
🇩🇪 Germany
🇫🇷 France
🇪🇬 Egypt
🇸🇦 Saudi Arabia
You can track up-to-date data in your Evadav account or by writing to your manager.
✅ Do not ignore top verticals.
The following are clearly recognized as top:
🕹️ gambling
❤️ dating
⚙️ utilities
💻 content & News site
⚽ betting
📱mobile applications
🛒 e-commerce
🪙 cryptocurrency
🎟️ sweepstakes
🌱 nutra
Alternatively, you can scale campaigns that show good results and expand by testing other top verticals from the list above.
✅ Follow Evadav team's tips and recommendations:
⚡️ Configure sources correctly.
⚡️ Do not ignore the creation of new black- and whitelists.
⚡️ Use advanced targeting options to avoid unnecessary clicks and optimize costs.
⚡️ Make maximally native creatives that match the vertical and geo.
⚡️ It is important to avoid contradictions when applying automated rules.
⚡️ Test, always test!
✅ Avoid the most common errors.
❌ Making boring and banal creatives.
❌ Incorrect settings of automated rules, micro bidding and white-, blacklists.
❌ Buying traffic with too low or too high bids.
❌ Ignoring the WinRate indicator.
❌ No optimization of advertising campaign by sources.
Now you have everything you need to start this year right. The way you spend New Year's eve is the same way you spend the rest of the year!
☝️To get a cashback, send an email to support@evadav.com from 01 to 10 February with the subject: CASHBACK and the following info – your email (the account login) and the spent amount for January.
The beginning of 2023 looks very bright, doesn't it?
Increase conversion and profitability with Evadav!