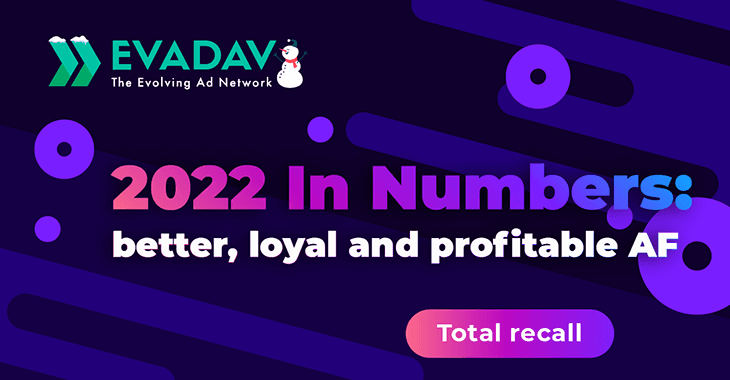 2022 in numbers: better, loyal and profitable AF
😎Hello, Evadavers!
As 2022 runs out, it is time to take stock and make plans. Another valuable period has passed for you, dear partners, and for the Evadav team. We want to thank all those who stay with us year after year and those who have joined us recently.
Let's remember what significant events have happened with our platform, how changes have affected the projects of our publishers and advertisers, and what heights we have achieved during this period. We have something to pat ourselves on the back and something to tackle. We are thrilled to share the results.
In figures and statistics we trust. Therefore, we suggest you take a look at the highlights of the past year.
Maximum opportunities with Evadav's innovative advertising tools
In 2022 you showed tsunami-like traffic volumes! We counted 200,000 advertising campaigns.
You've done a great job, and thousands of our partners have been getting potential leads and conversion growth, while you - a decent reward. We stayed in touch with you 24/7/365, helped with offers selection, settings, and optimization, and saved your time and budget.
The most profitable verticals in 2022
We can't help talking about the most relevant verticals in 2022. You are always interested in TOP niches, so keep the final ranking of the most profitable verticals:
🕹️ gambling
❤️ dating
⚙️ utilities
🌱 nutra
🎮 gaming
⚽ betting
🛒 e-commerce
🪙 crypto
💾 software
🎟️ sweepstakes
💵 finance
Crypto is one of the most promising verticals today. It is not yet in the first place of our rating, but compared to last year, offers related to cryptocurrency show higher conversion.
Online casinos, dating, utilities, and betting have been working hard and profitable in 2022. And something tells us they'll remain trendy next year as well.
If you work with Evadav, you know well that any vertical can bring a golden income with the right approach. This year we have developed for you even more guides, from which you learned about:
We continue to do our best so that you can professionally work with any offer and advertising format.
Advertising formats with unique options = fantastic ROI
As for the advertising formats, which consistently showed high clickability and conversion, the rating was distributed as follows: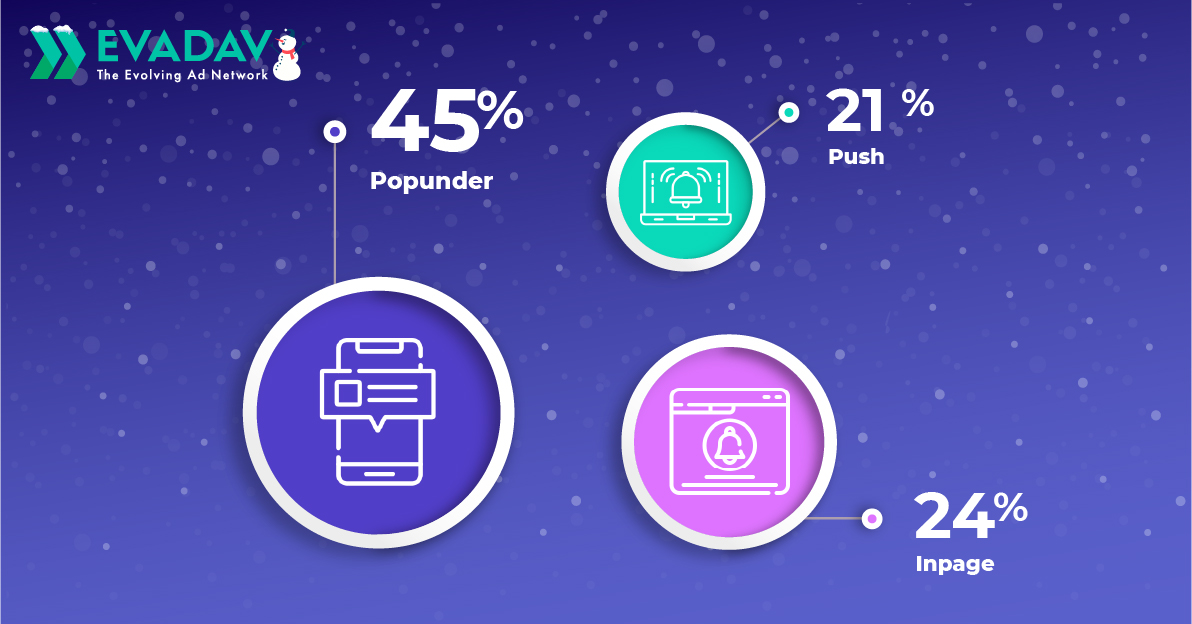 Popunder remains in the first place, and it will unlikely give way to other formats.
Even though push traffic has long been called dead, push still shows excellent CR and is not going anywhere.
Inpage traffic is the most promising in 2022. If you have not yet tried the inpage new styles by Evadav, we strongly recommend doing so. Since the update, the format has shown rapid growth.
New custom styles allowed advertisers to reach excellent ROI at no extra cost. Statistics in cases speak for themselves.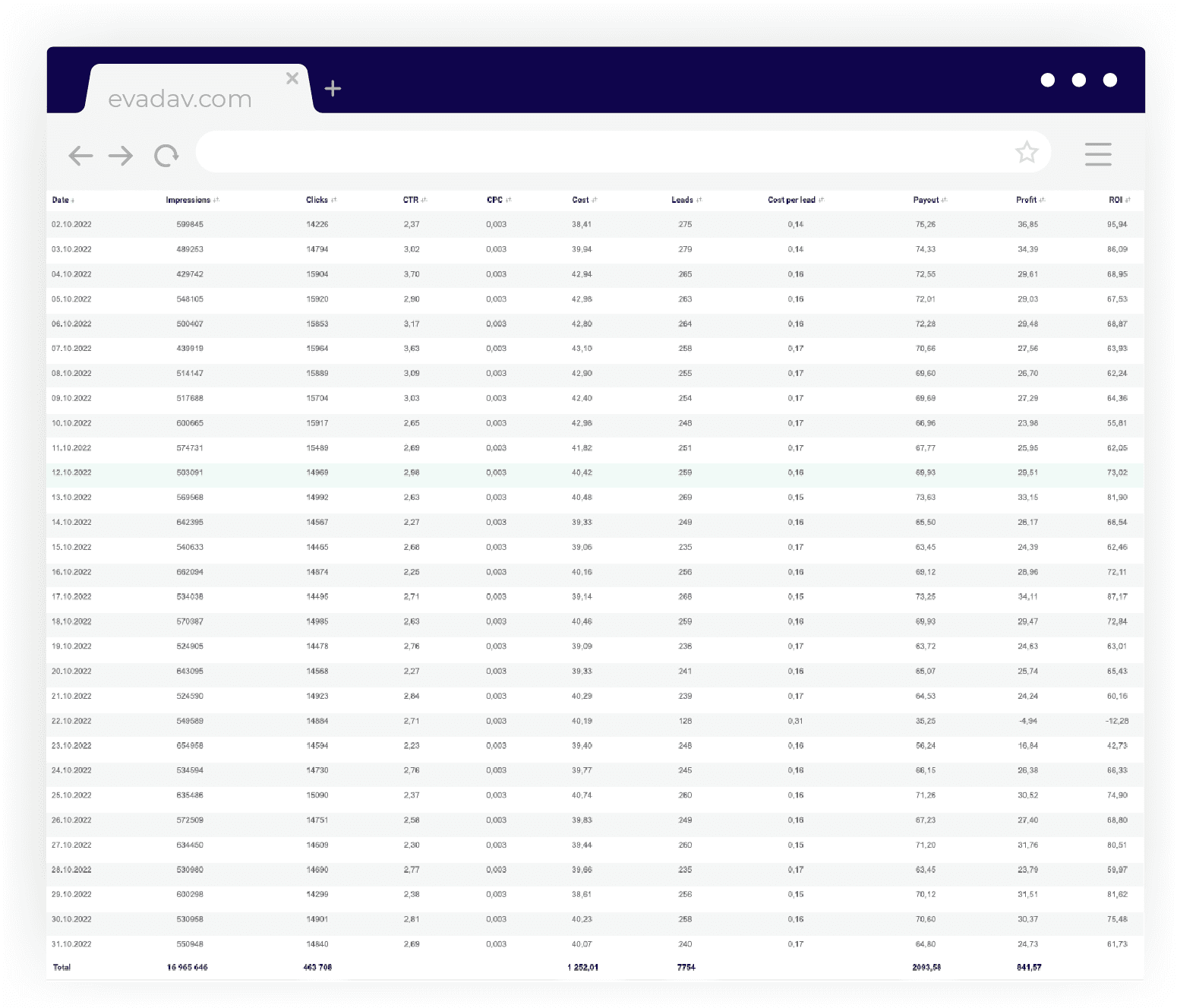 The best creatives of 2022
In 2022, we tried to give you more opportunities for quality traffic. We know that you appreciated the advertising formats from Evadav and tried very hard to create advertisements for all formats!
In total, you've created more than 1 000 000 creatives in a year with an incredible number of impressions and more than 1,000 clicks in that period. Moreover, 5 of them had an average conversion rate of 50%.
This year the following creatives have gathered an enormous amount of clicks: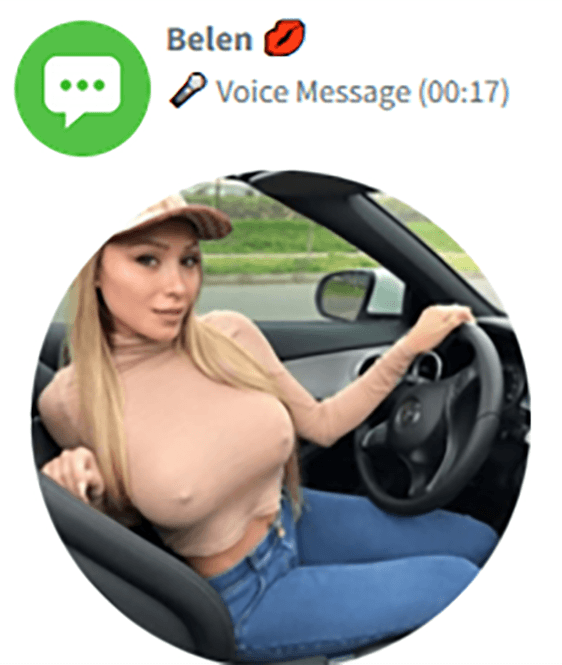 CTR CR
1.39% 61.13%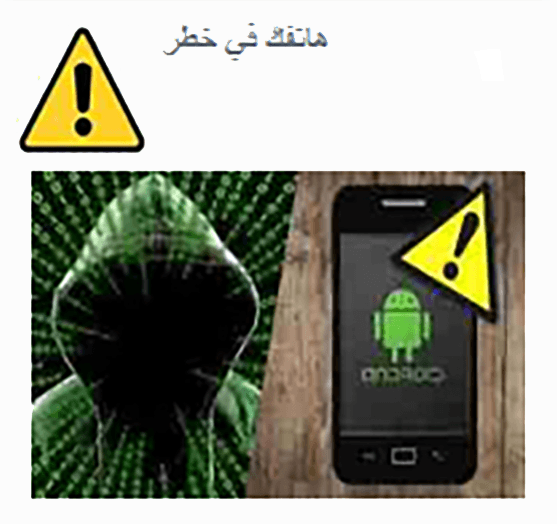 CTR CR
1.40% 60.61%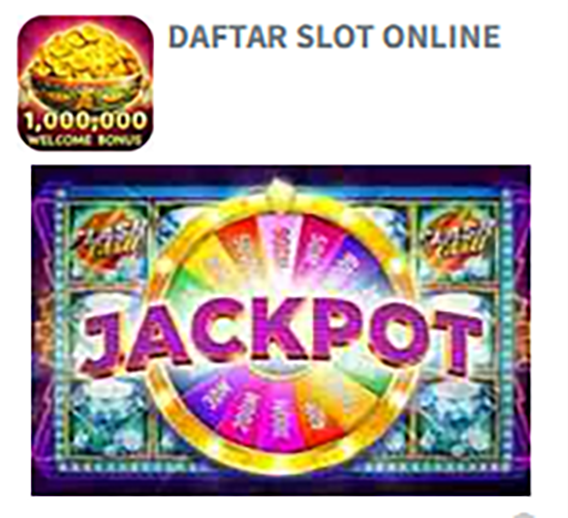 CTR CR
0.80% 59.34%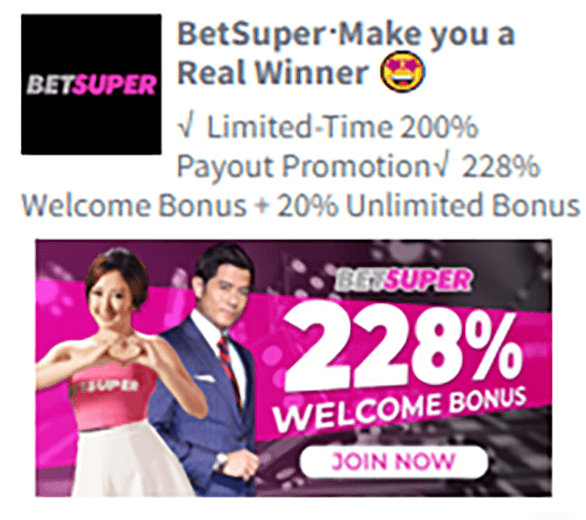 CTR CR
0.27% 59.29%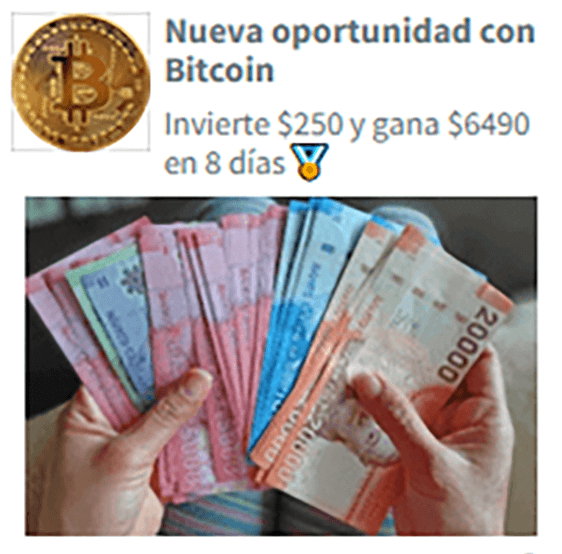 CTR CR
0.81% 59.15%
The most profitable regions of 2022
Stereotypes about individual countries remain in the past! It is clear when it comes to the Top Geo that gave you the most traffic in 2022.
While others still consider the tier-2 and tier-3 countries insolvent and hopeless, our advertisers in 2022 worked successfully with this audience and shared their inspiring cases.
The following regions (with the bids accordingly) brought the most conversions to our advertisers in 2022: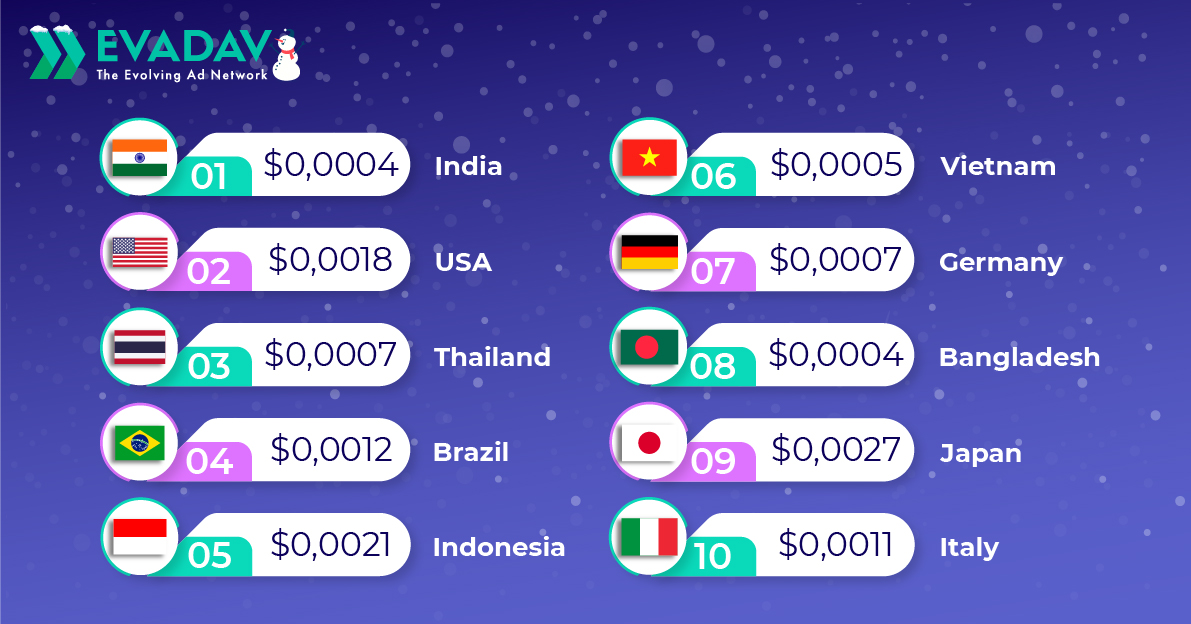 And Top Geo list for publishers in 2022 is the following: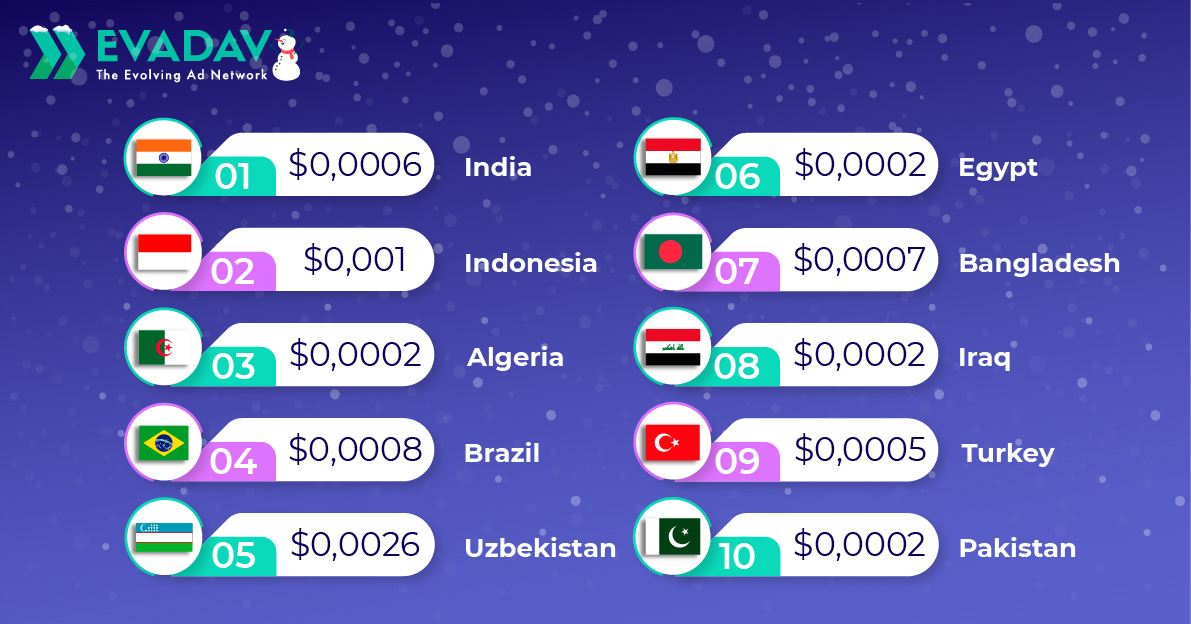 In Tier 3, India confidently occupies the first place, while Indonesia rocks in Tier 2. The most prosperous country from Tier-1 for our publishers this year is the USA. It's no surprise; however, stability is also good.
What have we done within a year in numbers?
We have the most friendly and super-fast support, which continues to grow and improve!
We are interested in your income and know that time is money for you! Therefore, we are in touch with you 24 hours a day so that you do not waste a minute on the launch and quickly start earning.
Interesting fact:
There were 750 billion impressions, 40 billion clicks, and 456 million conversions in 12 months! We have received 90,000 requests from you and helped you solve the difficulties and improve the profit.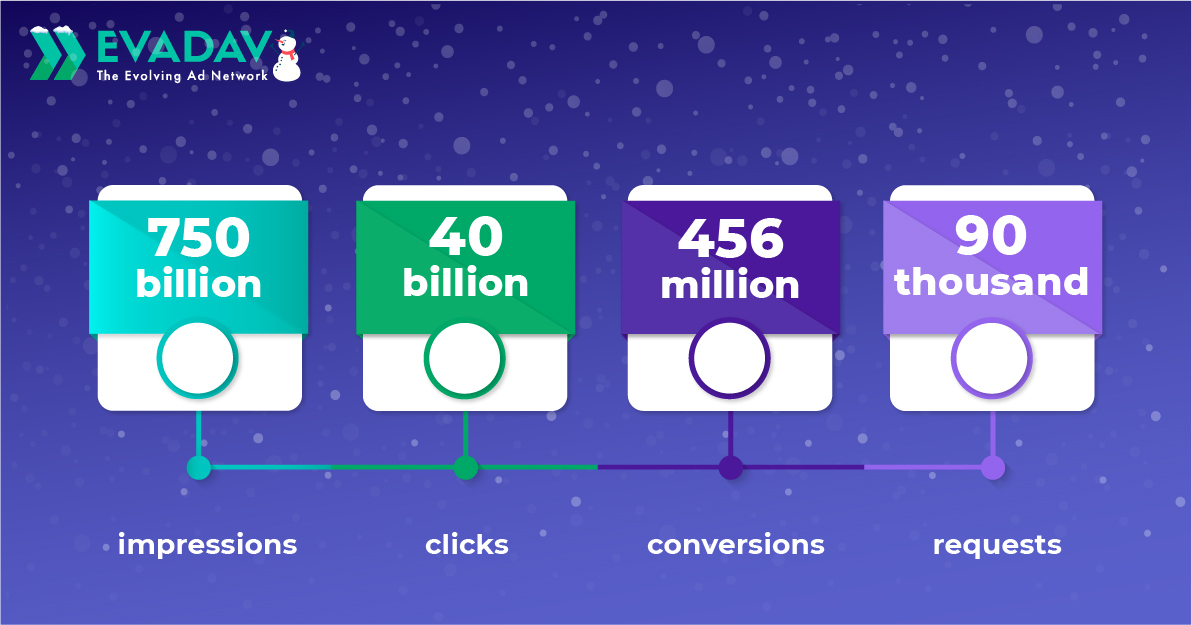 CTR of your campaigns with Evadav has tripled this year. It's all thanks to the convenient format of the internal auction, possibilities of advertising formats, automatic optimization, and other options!
We still follow the course: better traffic, high-efficiency advertising formats, and more profit!

More than 10,000 advertisers became our partners in 2022. Thank you for choosing Evadav!
New large traffic sources
2022 was a generous year for the new major sites added to the Evadav system, which helped our partners to earn.
These platforms became the best at the end of the year due to the following:
large volumes of organic traffic;

high enough daily attendance;

high quality of traffic (primarily mobile), which shows excellent CR on the top verticals;

loyalty to users regarding the integration of non-aggressive and native advertising;

frequently updated content.

Interesting fact:
This year, the amount of high-quality traffic sources has become enormous: 18,000 new publishers joined us during this period.
Everything is possible with Evadav referral programs
You don't have to be our partner to make money with us. We welcome new users and pay a pretty dollar for them.
It's simple: you bring a new partner and increase your income quickly and without investment:
get 5% of the future earnings of each new publisher;

$50 for you and your referral-advertiser for reaching $500 spend!
The more active the partner (brought by you), the higher profit you have!
It's not a surprise, in 2022, the Evadav referral program had enormous popularity. The most accurate about your activity is your income.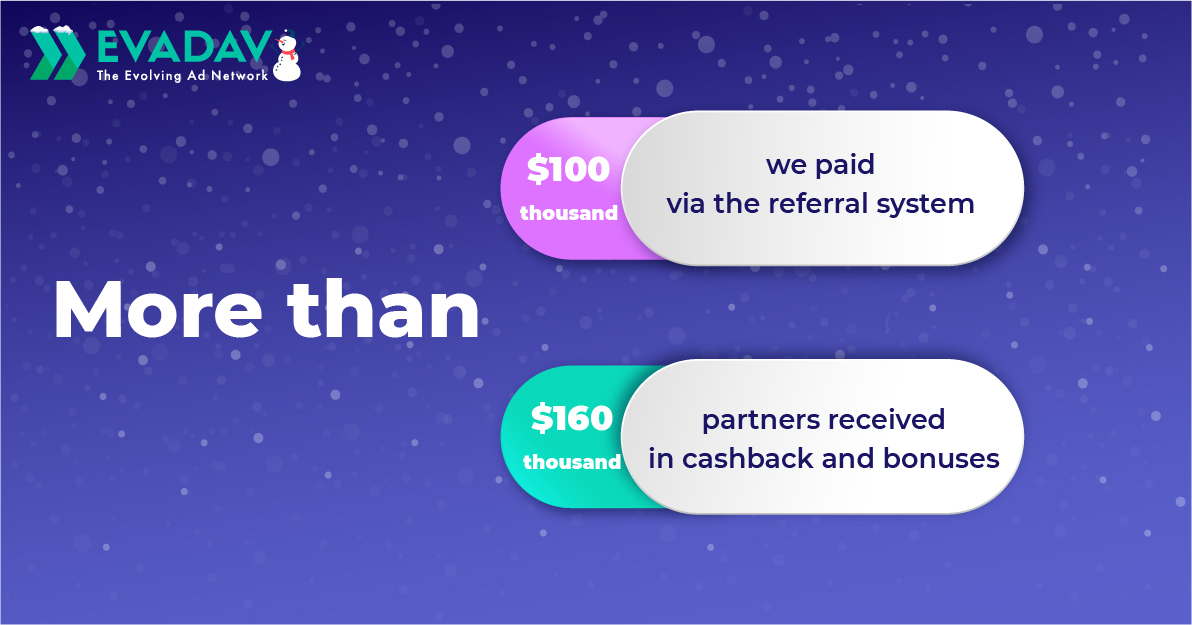 Interesting fact:
In total, we paid more than $100,000 to publishers and advertisers via the referral system in 2022.
Evadav has long been said to be the most profitable and stable platform. Still, this year the prospect has become even more apparent - compared to last year, revenue from the referral system of publishers doubled!
In addition, partners received more than $160,000 in cashback and bonuses.
Faster, higher, stronger (c)
You have noticed every improvement on our platform that has taken place this year. Everything we have implemented or improved for our partners has affected their income in one way or another.
Let's see what helps you save resources and earn more with Evadav:
We have improved the usability of the Personal Account to make you feel as comfortable as possible here.

Set up automatic integration with popular trackers. For instance, the latest automatization with Voluum.

Optimized prices - now they are among the most optimal in the market.

We have implemented an automatic campaign optimization system. By connecting automated rules, you save your budget and time.

The tracking of advertising campaign statistics in the Personal Account was simplified, and the statistics were made even more functional.

We continue to take care of our users and always try to help. A friendly support team is always available to you 24/7/365!

The payment options have become even more, you will definitely find the most convenient among them.
Useful system updates
With the expansion of our technological capabilities, your marketing strategies have become more effective. Evadav is not just a provider of quality traffic. We are now a multi-functional, multi-channel platform with exclusive advertising tools and round-the-clock support. We continue to implement unique high-tech solutions to achieve your goals.
Improved traffic verification technology and antifraud systems
In 2022 we paid special attention to the quality of traffic. You might have noticed that two types of Standard and Premium traffic are now available in your account.
Thanks to innovative technologies and algorithms, we can filter low-quality clicks and sell to advertisers live and active traffic.
Publishers are guaranteed the reliability of advertisers.
More possibilities of Inpage Format
While in the past inpage was seen as a derivative of push, it is now a separate format. With the 2022 updates, inpage gives plenty of opportunities to create truly profitable campaigns.
Now you can customize the visual of creatives for any offer. Even the most tough verticals are much easier to work with, thanks to the ability to stylize ads.
This update has allowed the publishers to place more quality and diverse advertising on their resources.
Displaying Winrate indicator in advertising campaigns
This is one of the most important technological solutions that we have pleased advertisers with this year.
This metric allows you to adjust the bid under any parameters and geo. Reaching the key Winrate indicator became easier under any strategies.
Improved personal account design
Sky's the limit! And the creativity of our talented designers has no borders.
The personal account has become more functional and user-friendly. The workspace has a stylish and organic visual interface for both publishers and advertisers.
Growth and development philosophy
In 2022, our team grew in every sense of the word. We never stop at what we have achieved and move forward no matter what.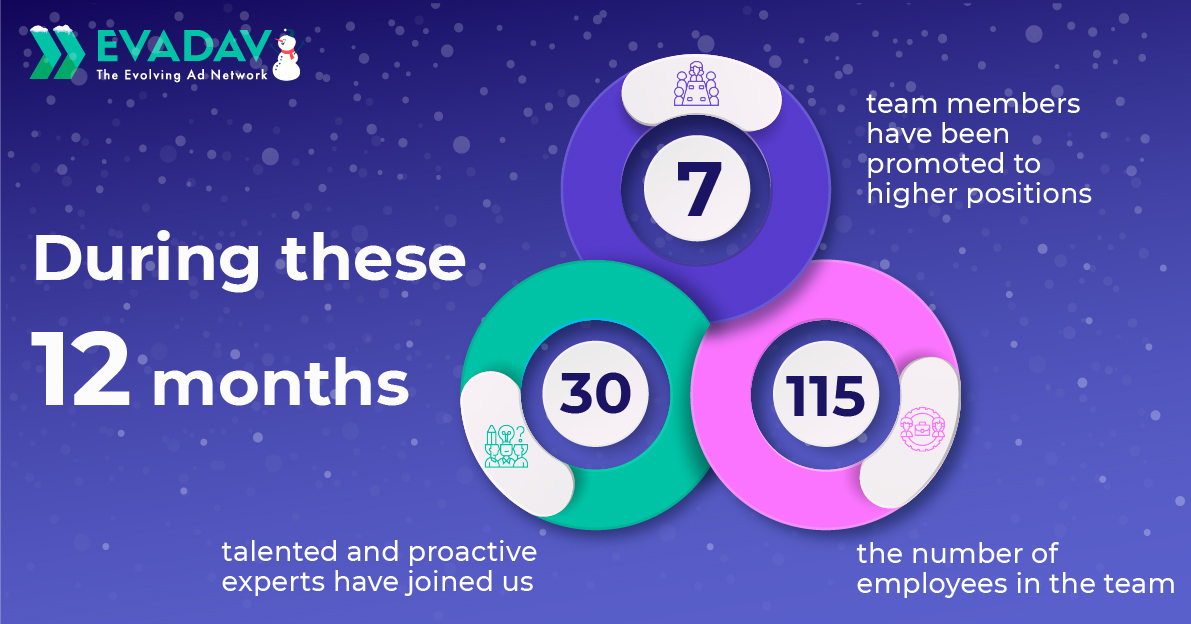 We bet you don't know it:
During these 12 months 7 team members have been promoted to higher positions. 30 talented and proactive experts have joined us, and they have become part of the unified mechanism of our platform. Now the number of employees in the Evadav team has passed the three-digit figure - 115!
The swellest specialists from ten countries are working on the development of our project.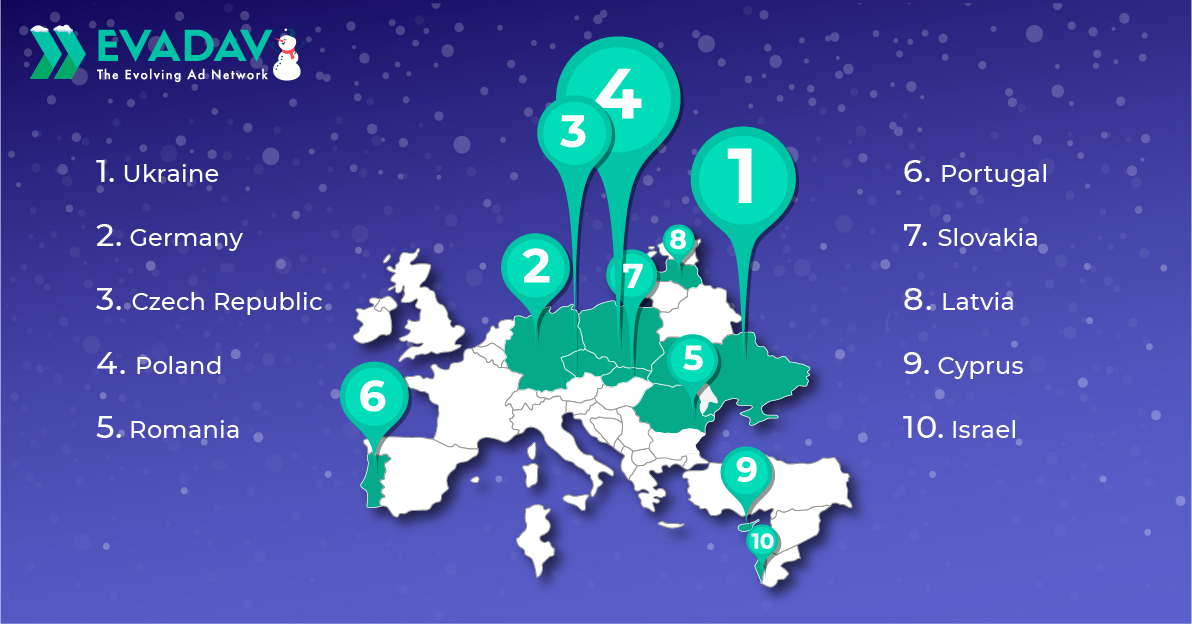 We try to be independent of circumstances. Despite the difficult times associated with war and the unstable electricity supply, each of us keeps working to push our goals forward.
By the way, we successfully launched the academy for our employees twice this year, where we "raised" new mentors and teamleads.
What to expect the next year
The Evadav team is sincerely grateful to all who have chosen our platform to earn money and implement their marketing strategies.
In the new year, we will continue to do our best to convert your efforts into decent financial returns. Our priorities remain: platform usability, tool efficiency, high-quality traffic available to everyone.
Till then we'll keep the secret, but rest assured, we are ready for updates. In the New Year, you will have even more opportunities to scale your campaigns, access relevant audiences, and maximize outreach.
We thank everyone who chooses Evadav advertising platform, appreciates our improvements and stays with us. Whatever you are - advertisers, publishers, forum, SSP and DSP-platforms owners, payment service representatives, conference coordinators, webmasters, media buyers, advertising agencies or networks. We are glad that you are with us 😊
We promise that our high standards and excellent traffic quality for which you choose us will remain the same in the new year.
🔥If you've got any suggestions or you just want to congratulate us, send an email with the subject "HAPPY NEW 2023 YEAR". We will do our best to make your incomes even higher in 2023!
See you in the New Year,
Evadav team!